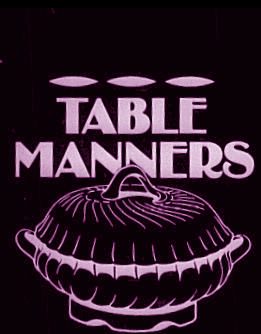 17090905 €110
An antique celluloid match safe, with lizard and beetle, butterscotch with chocolate brown striking area, opening on both sides. Closes very well, can be used as pill box. Dimensions 6.5 x 4 x 1.25 cm., 2.5 x 1.5 x 0.5". In used but perfect condition, opens on both sides.
Please scroll down to see all the pictures and shipping information.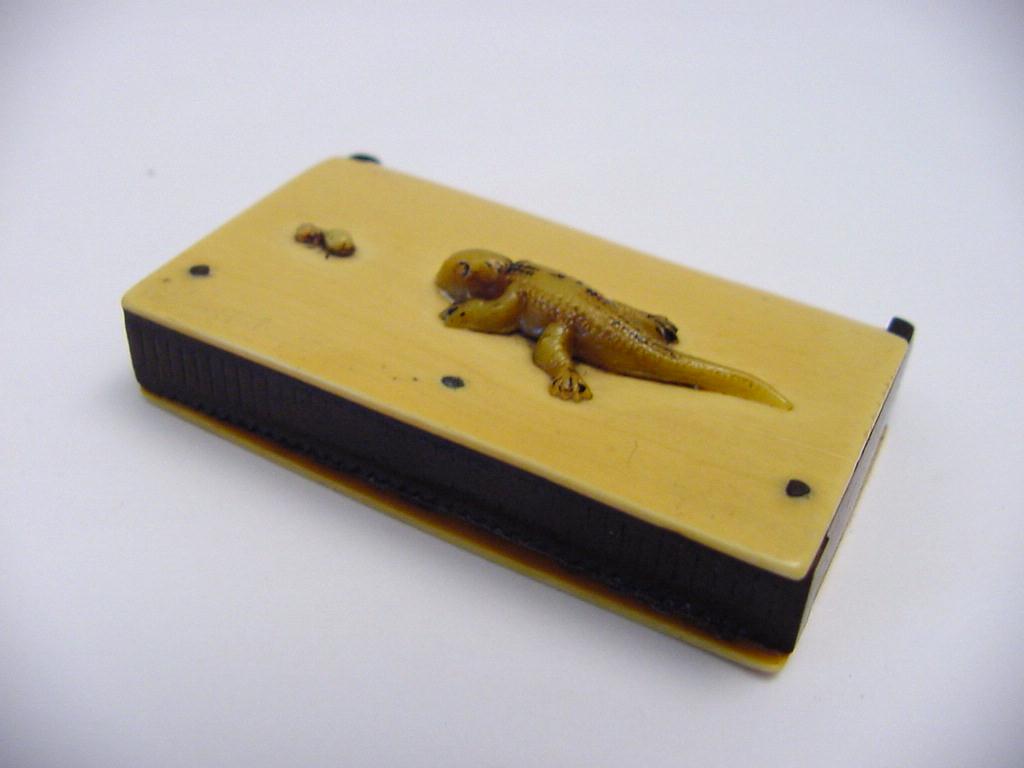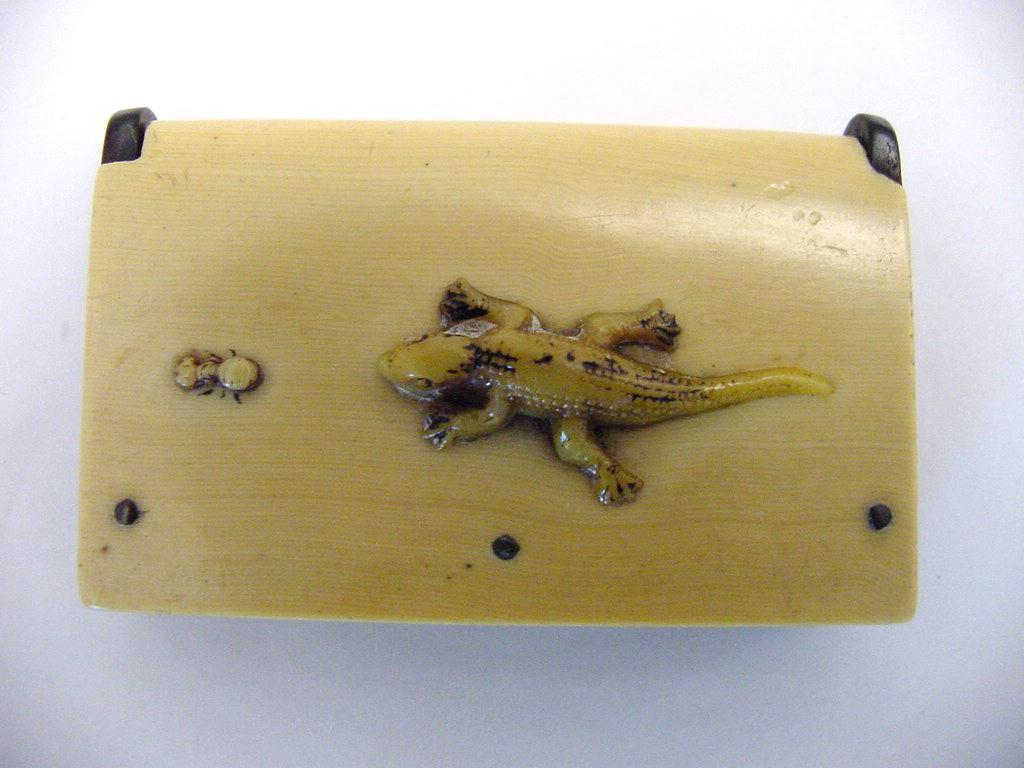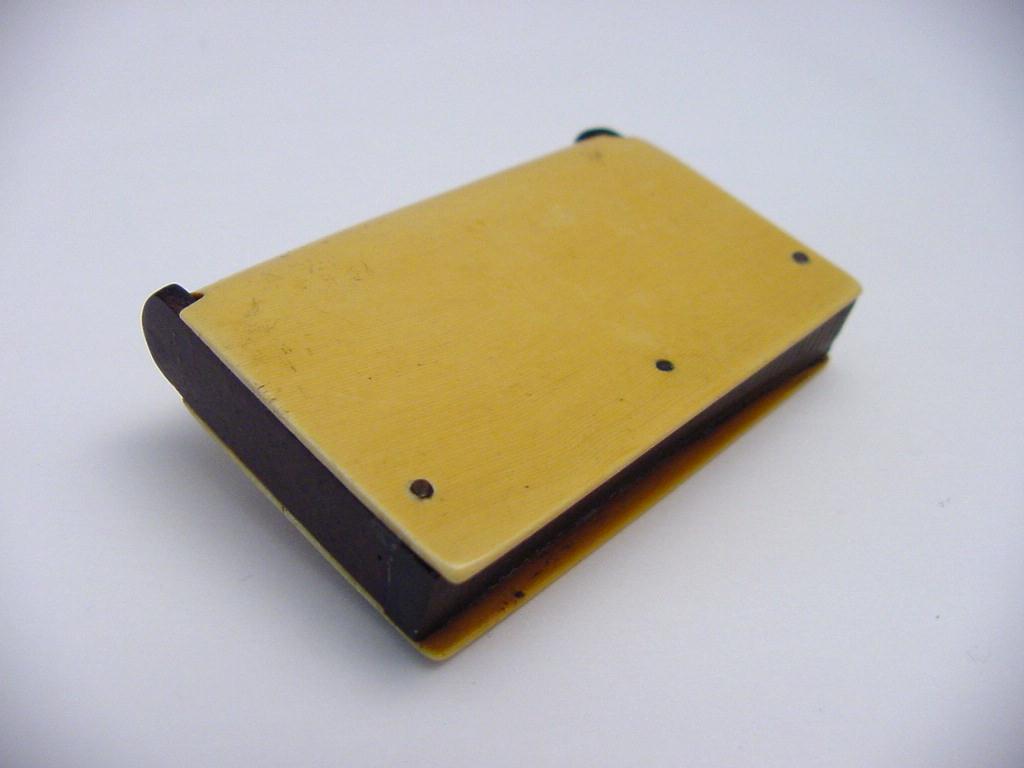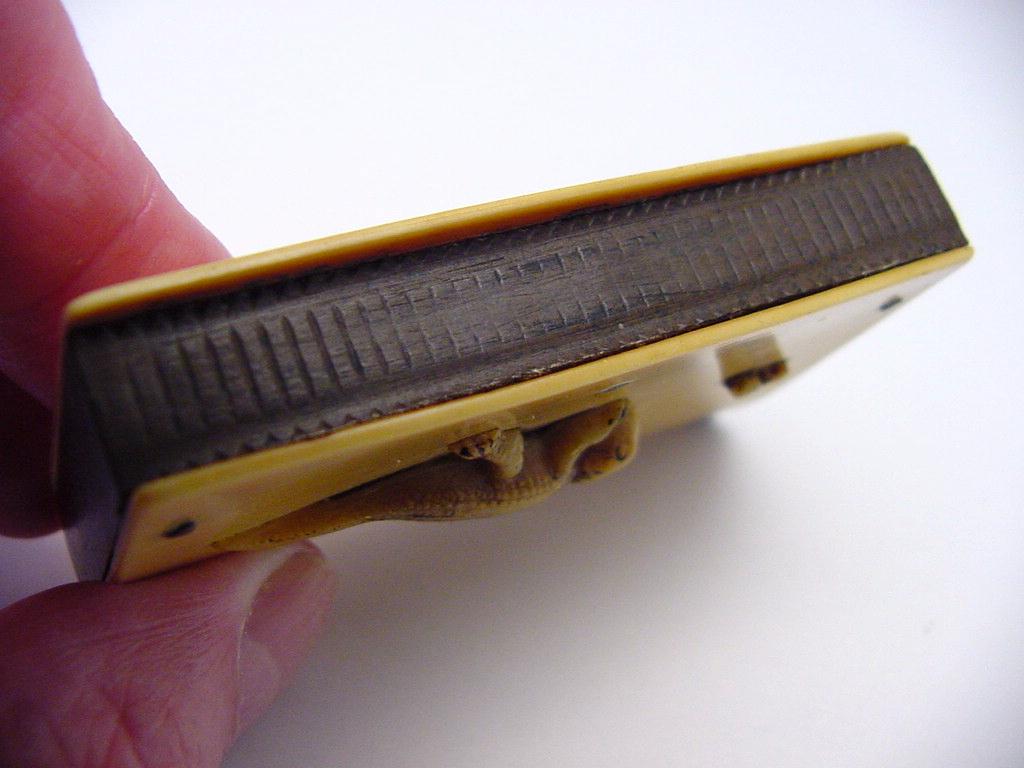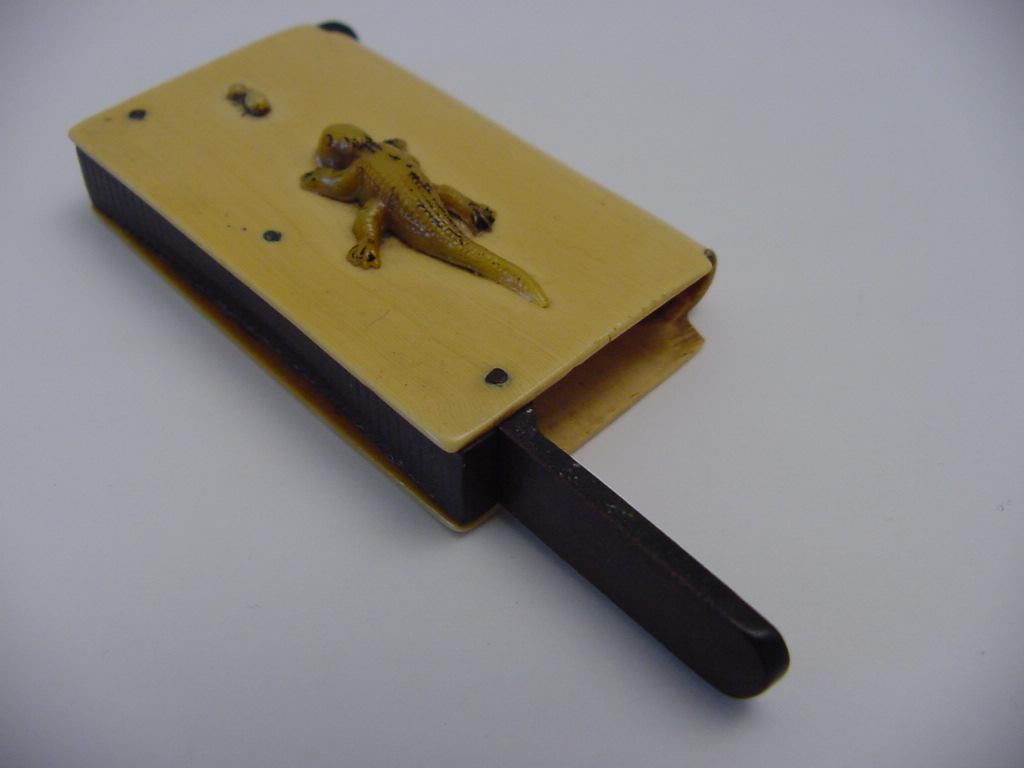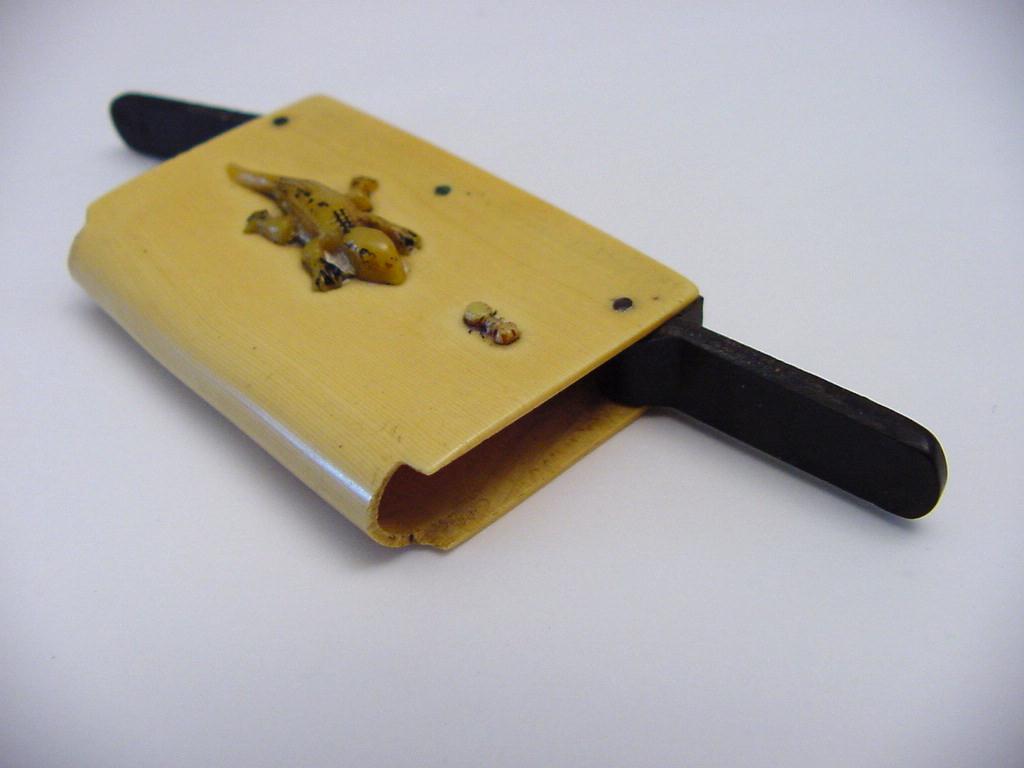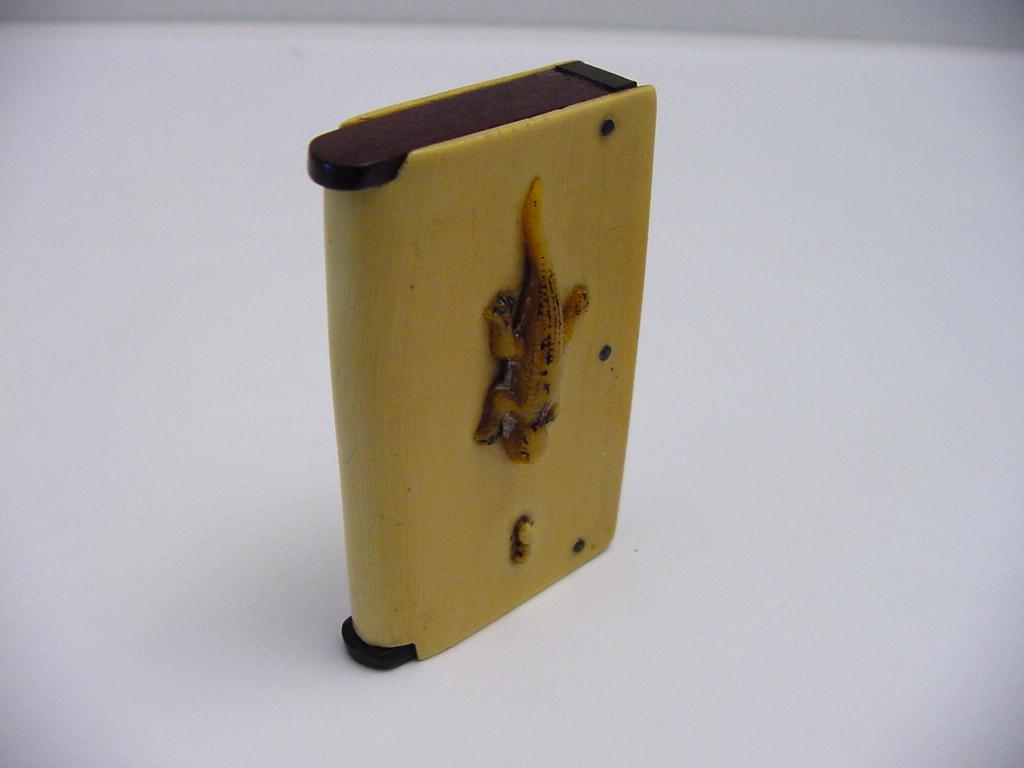 Shipping & handling
We ship all items worldwide, FREE OF CHARGE.
All our items are well packed, bubble wrapped, double boxed when necessary.
Please check our other items!