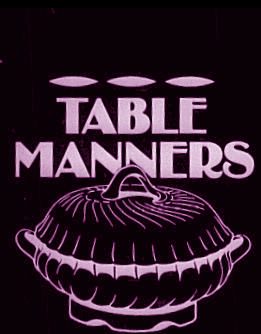 21030702 euro 150
Een ruit vormig antiek aardewerk schaaltje, ongemerkt, alleen een nummer 9 of 6 onderop. Gedecoreerd met een handbeschilderd tafereel van cherubijnen tegen een wolkenlucht, spelend met een bal. In goede staat, kleine oude beschadiging onderop. De afbeelding, gesigneerd L.L., is bekend van Jacques Gabriel Huquier (1730-1805 Frankrijk) die zich liet inspireren door Fragonard. Een ets met deze afbeelding is in het bezit van het Met in New York. Afmetingen 18x21 cm., 7 x 8.25".
An antique diamond shaped earthenware dish, no marks only a number 9 or 6 underneath. Decorated in a hand painted image of two cherubs playing with a ball, signed with the initials L.L.. The image is after an etching of Jacques Gabriel Huquier (1730-1805 France-England) who was often inspired by Fragonard. This etching is part of the collection in the Metropolitan Museum New York. Dimensions of the dish 18x21 cm., 7 x 8.25". In good condition, except for a small old damage, shown in the pictures.
Please scroll down to see all the pictures and shipping information.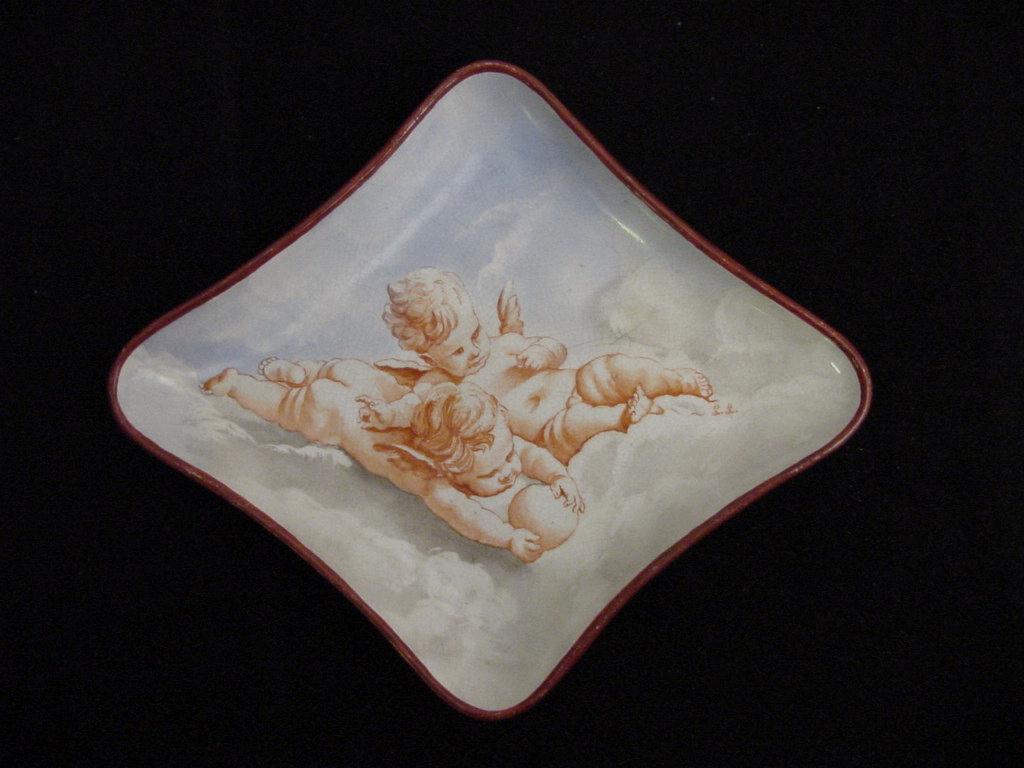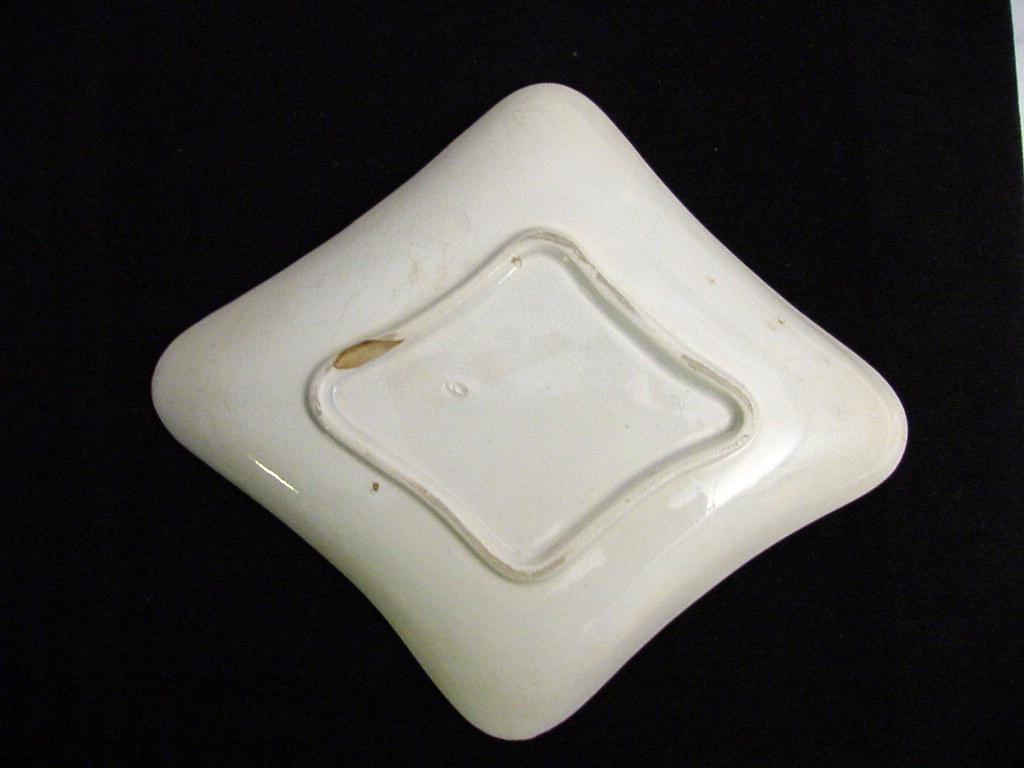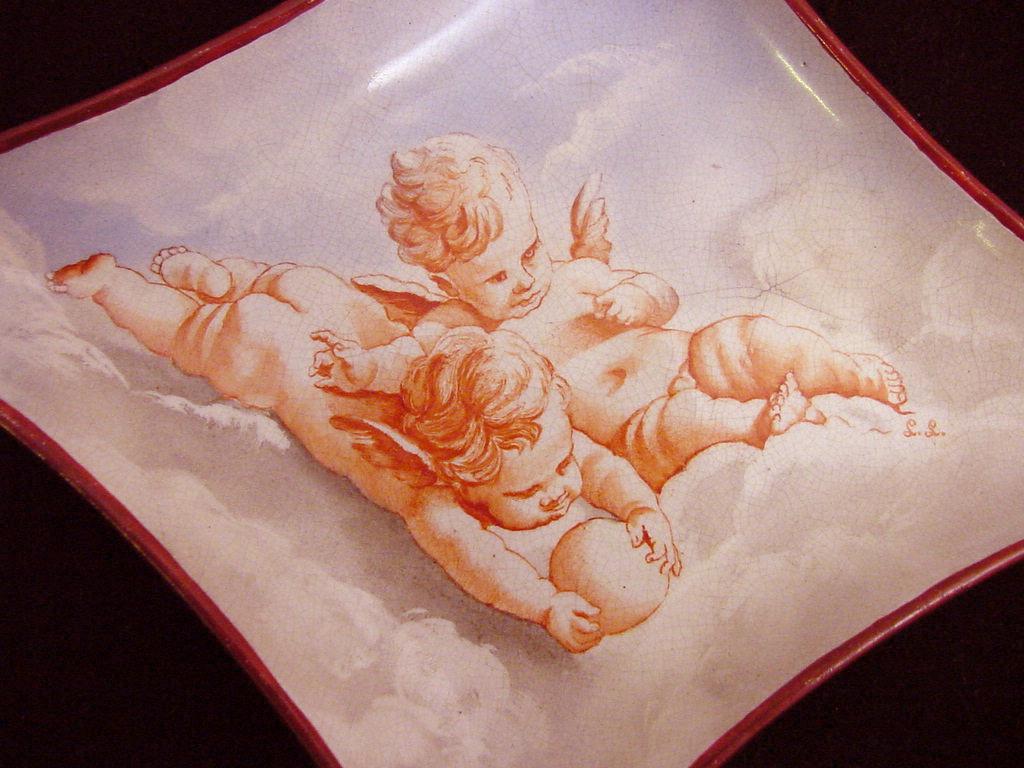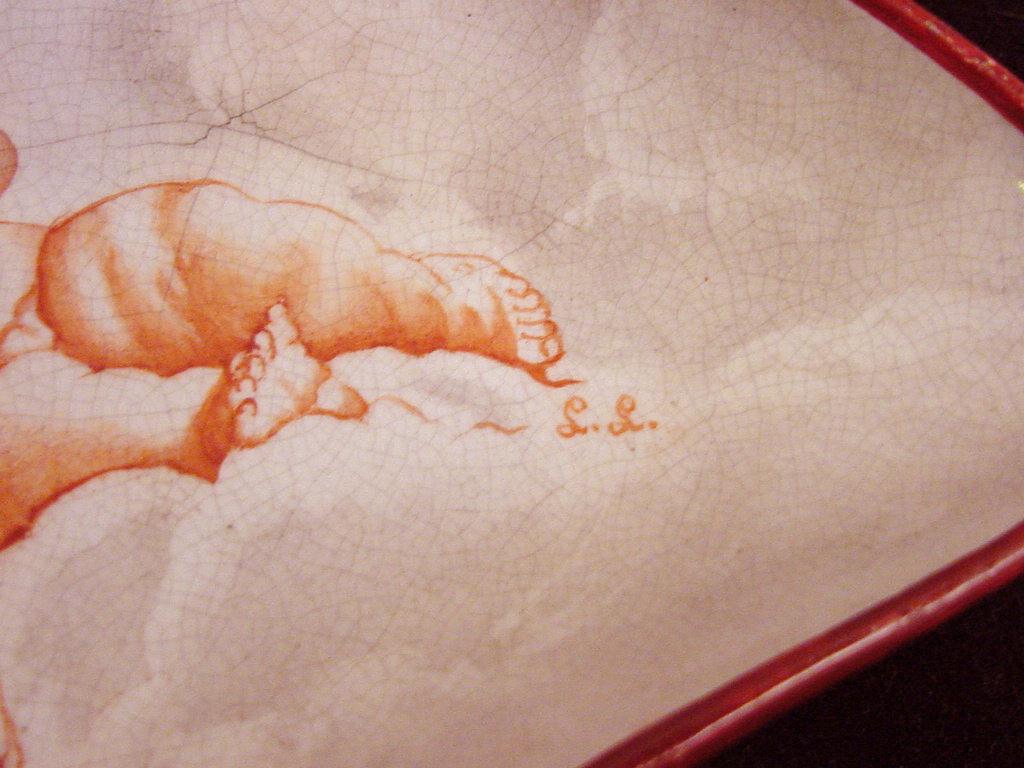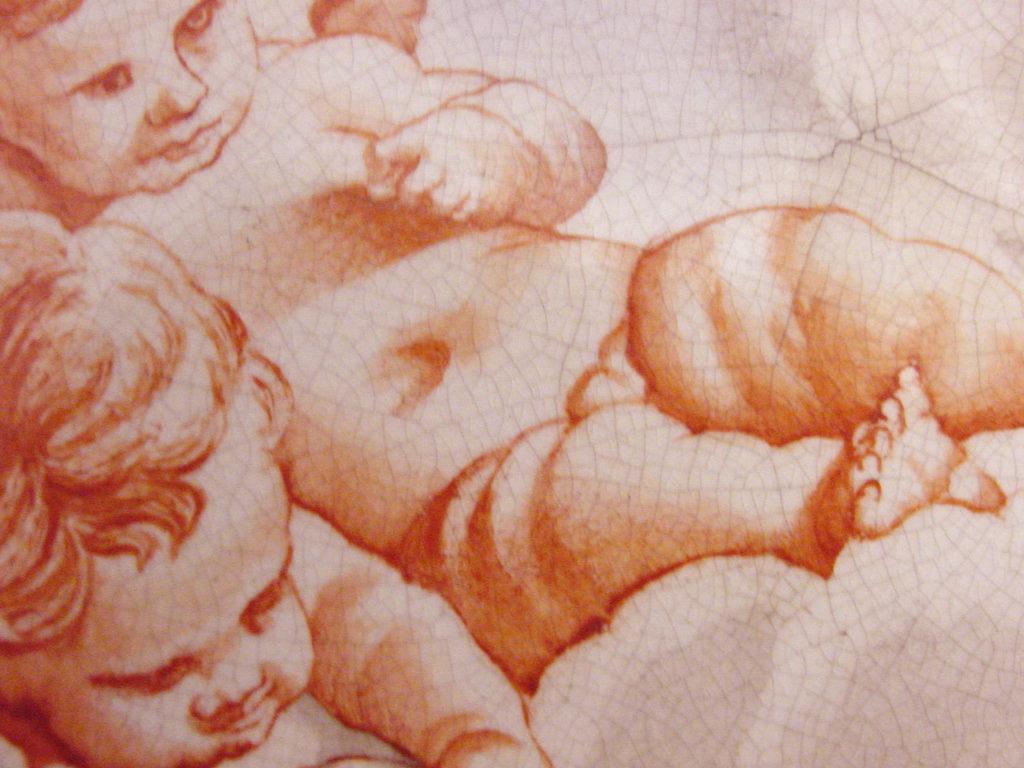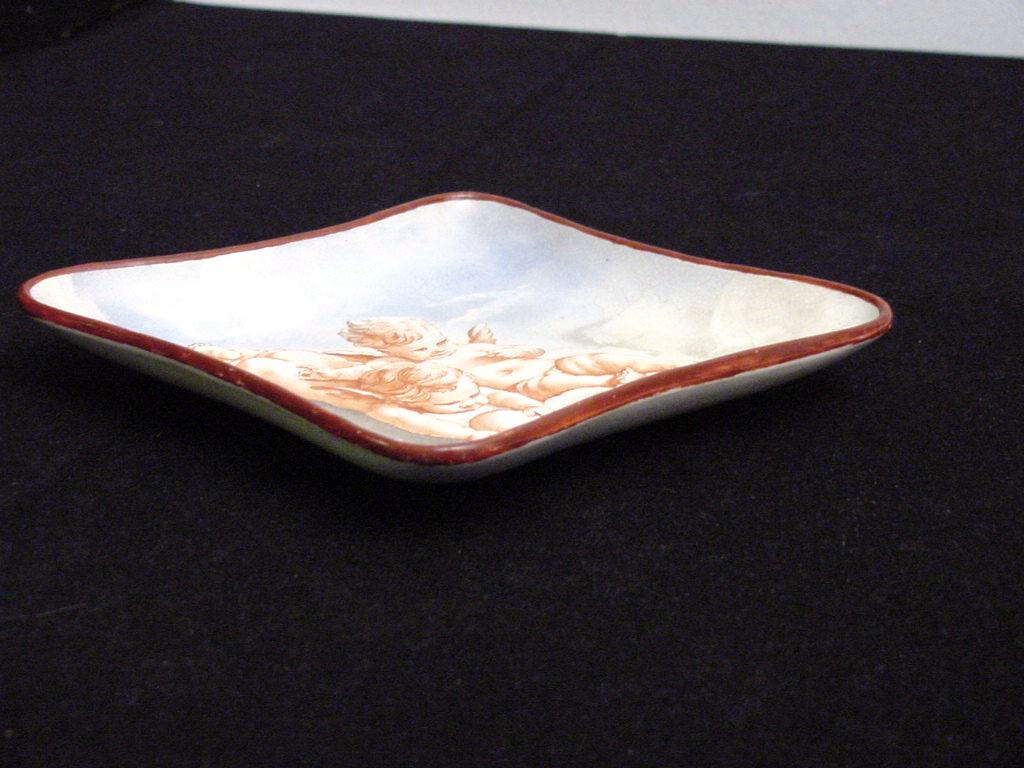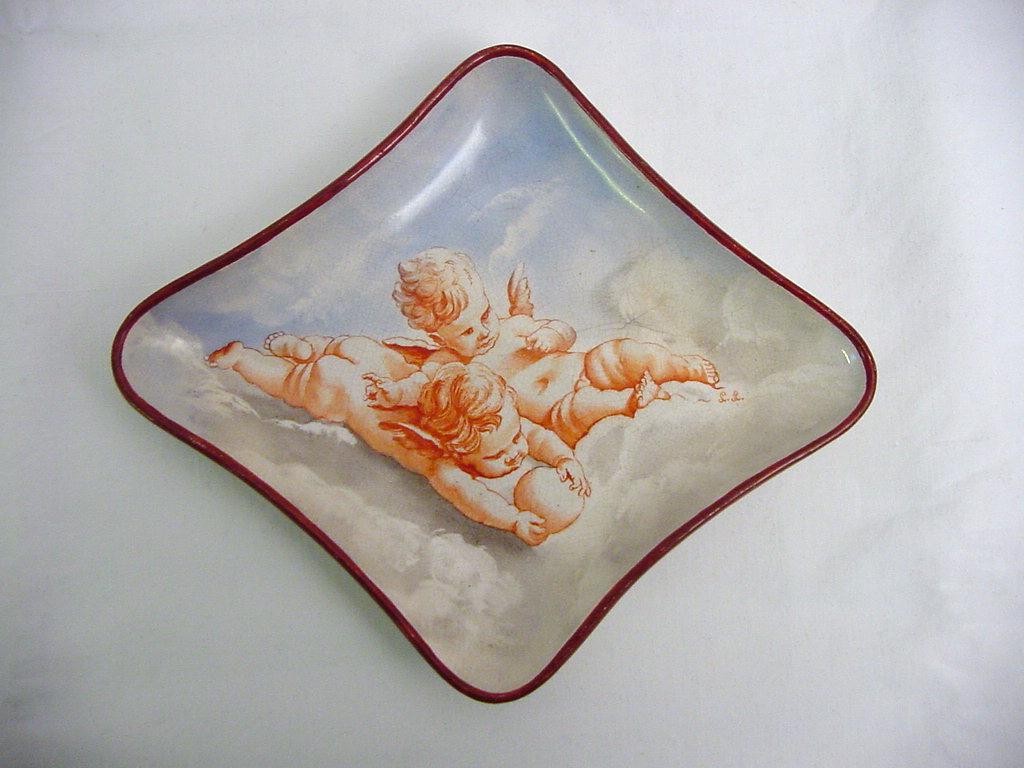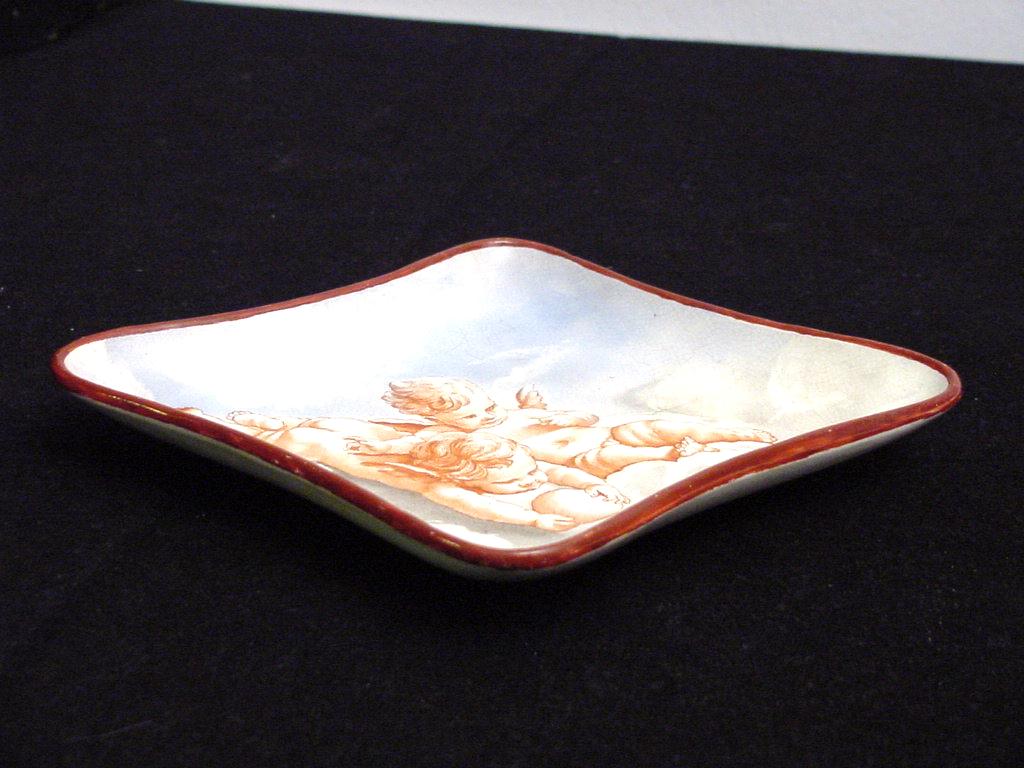 Shipping & handling
We ship all items worldwide
All our items are well packed, bubble wrapped, double boxed when necessary.
Please check our other items!