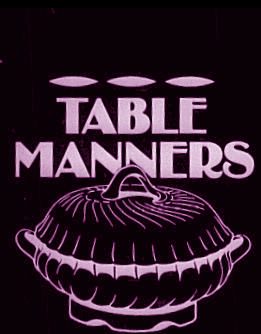 21070701 sold
Amsterdamse school speelkaarten doosje, geometrisch batik decor, in gebruikte maar prima staat, goed scharnierend deksel, 11 x 7.5 x 4.5 cm., binnenruimte 9 x 5 x 2.5 cm. onderop in potlood gedateerd 6 december 1931 (sinterklaascadeau?),
Art deco playing card box, Amsterdamse School, geometric batik decoration, in used but very good condition, hinges perfect, dimensions about 11 x 7.5 x 4.5 cm/ 4.4x3x1.75", inside space 9 x 5 x 2.5 cm/ 3.5x2.1". Dated underneath 6 December 1931.
Please scroll down to see all the pictures and shipping information.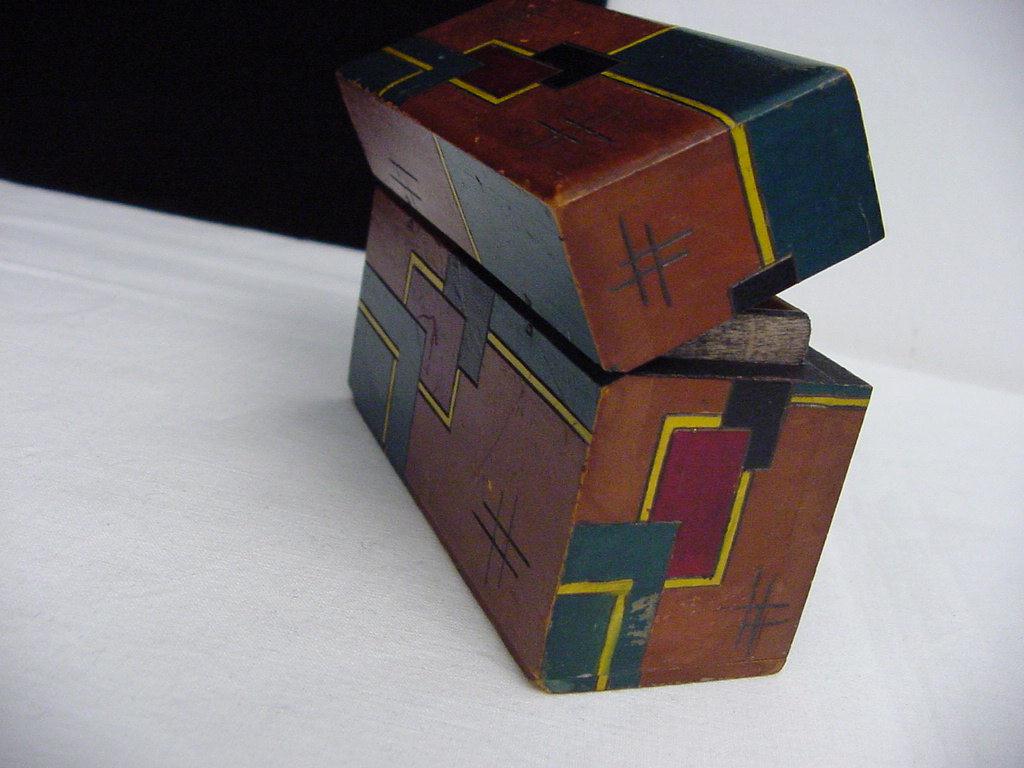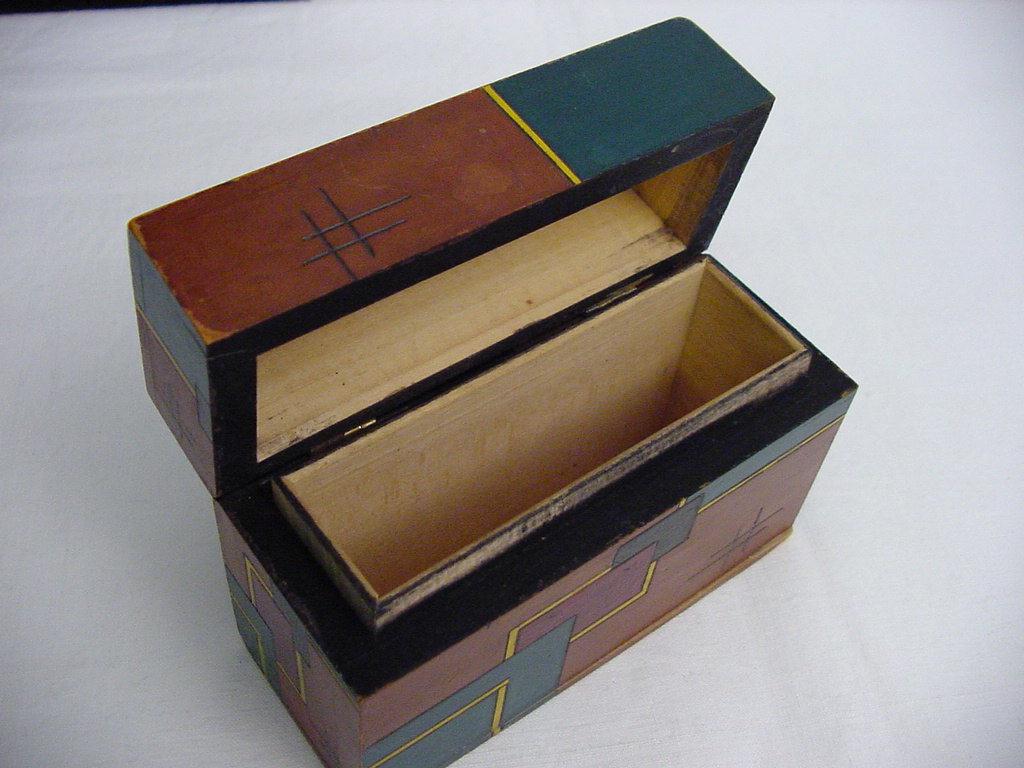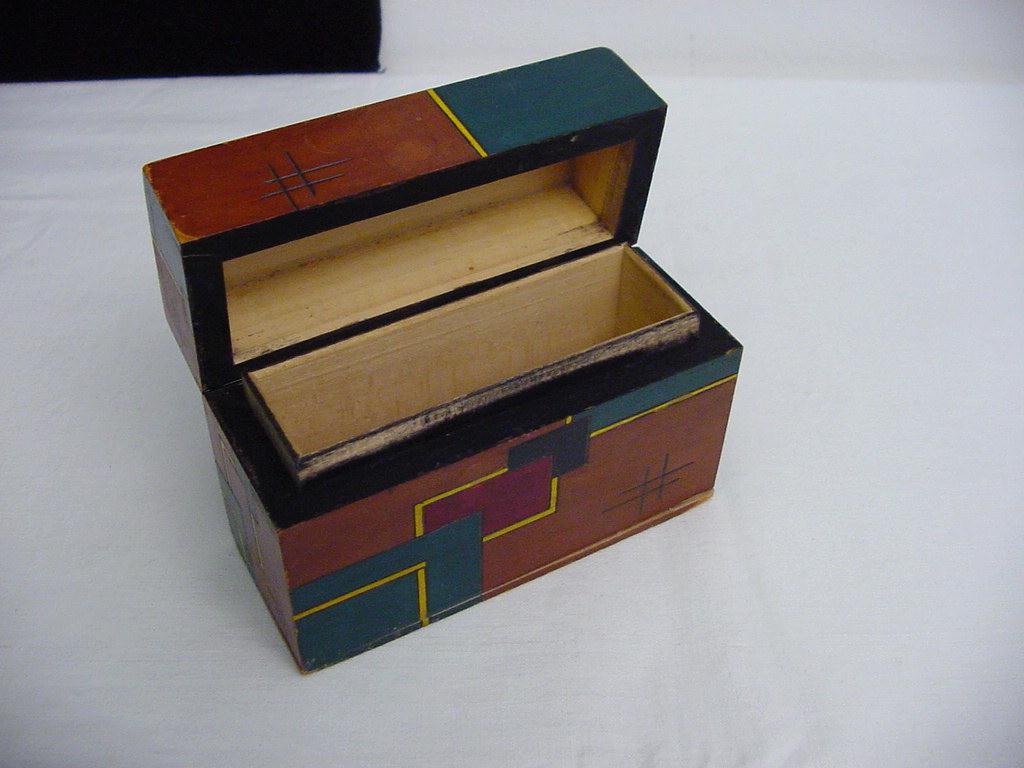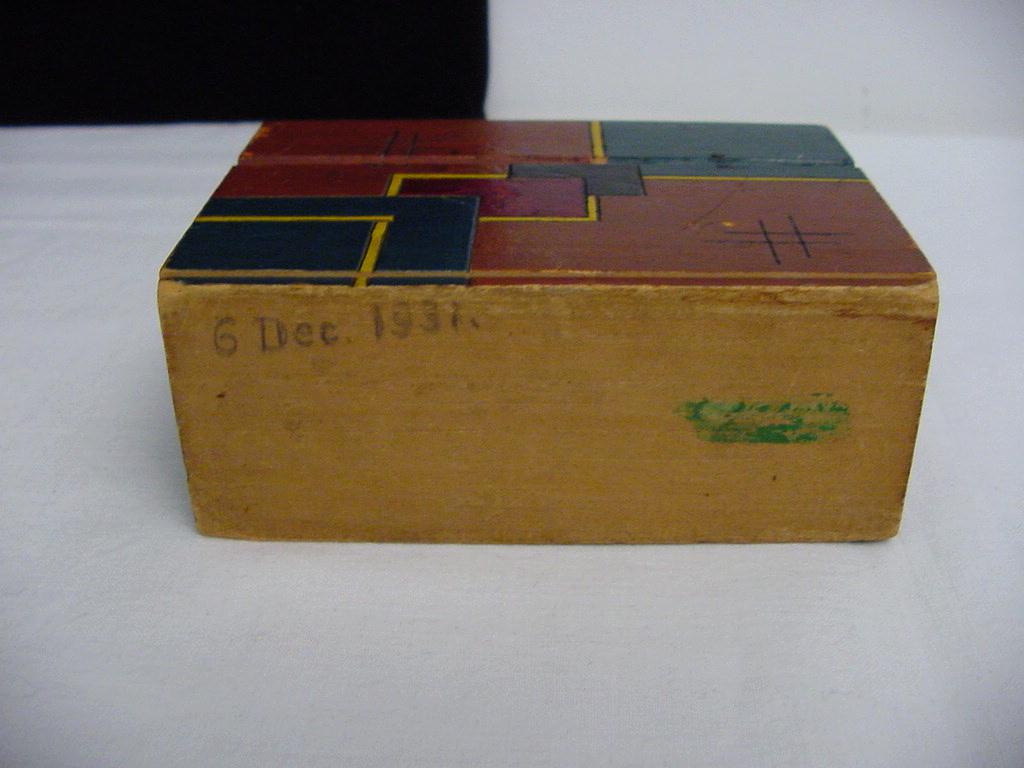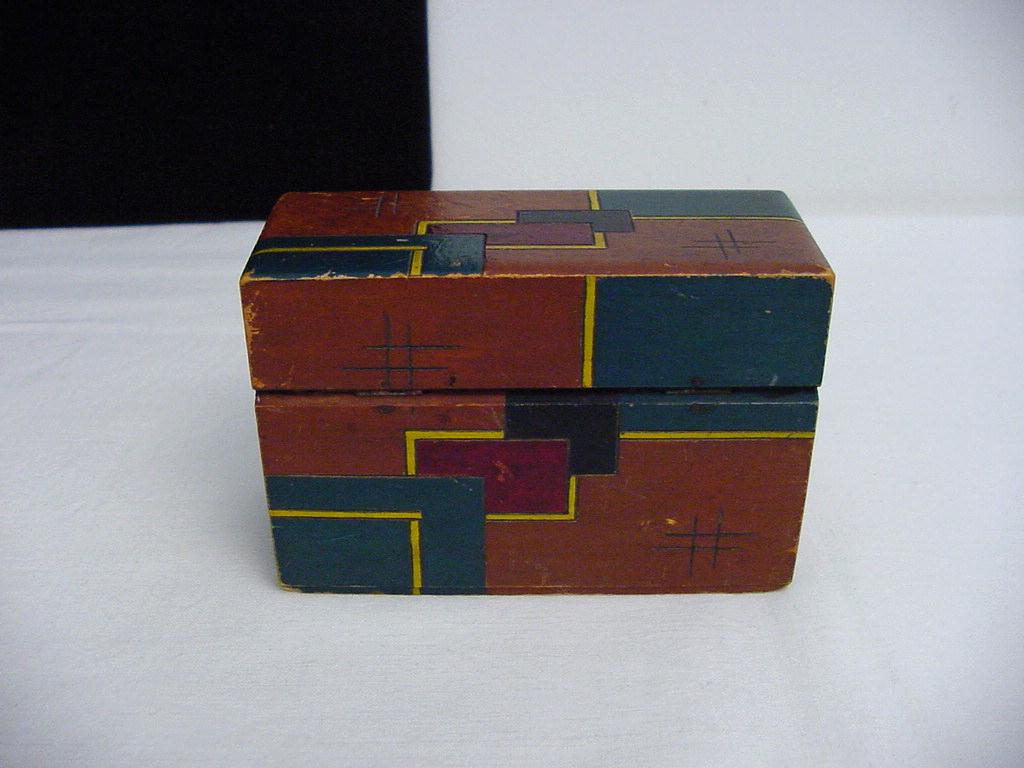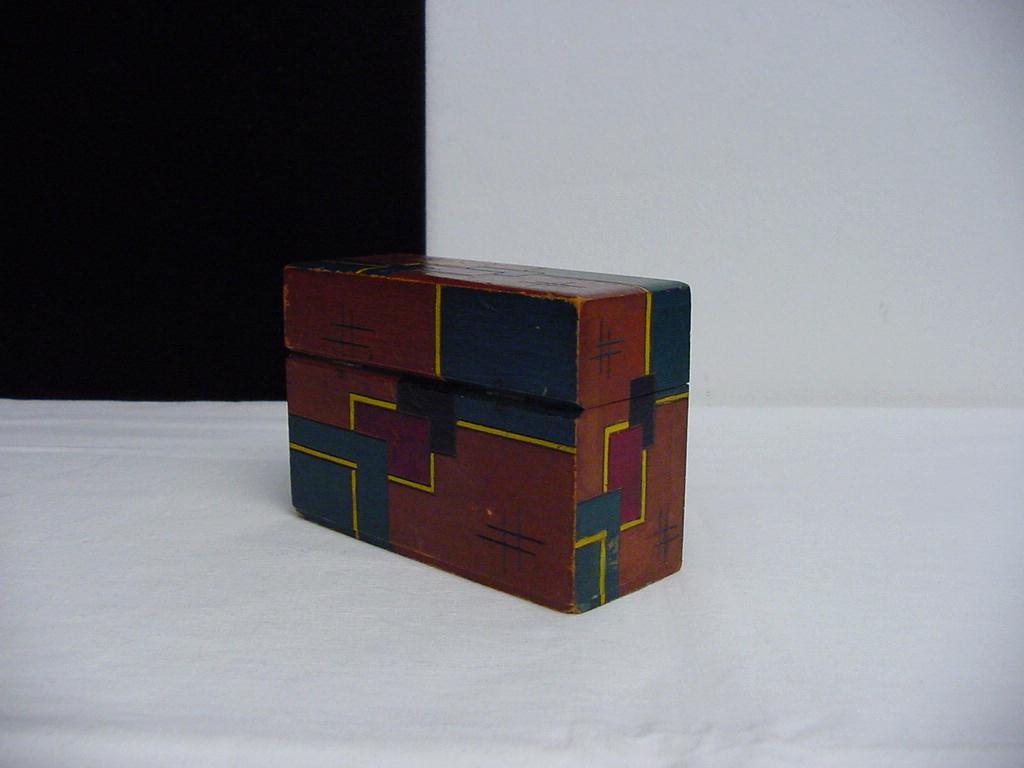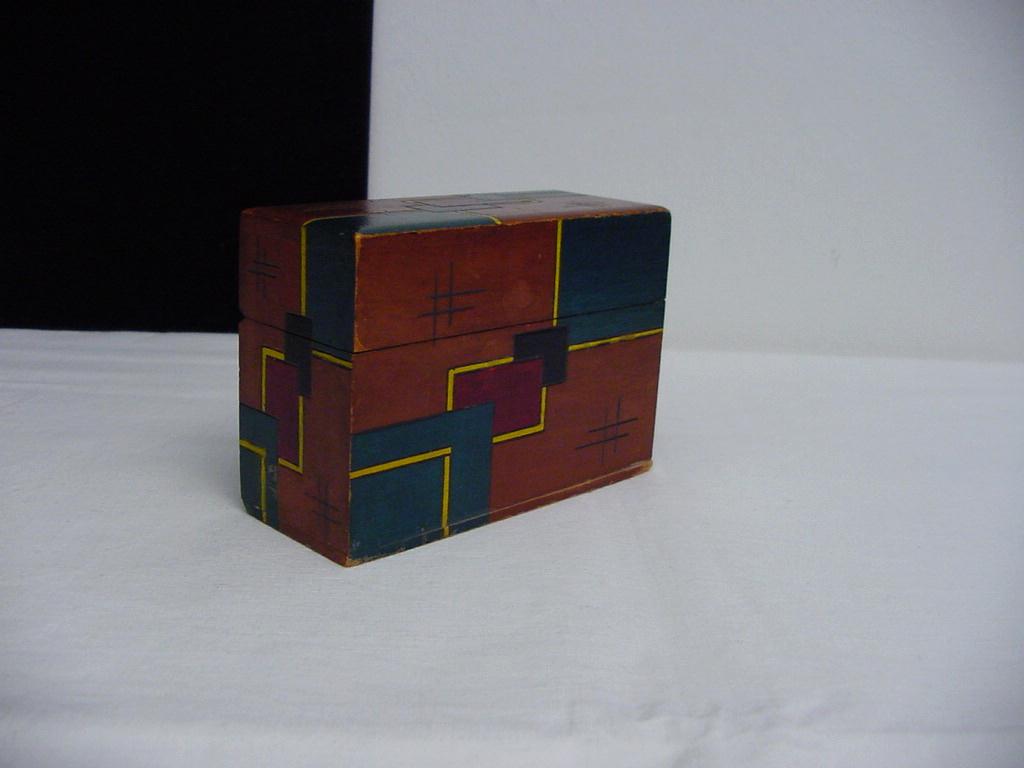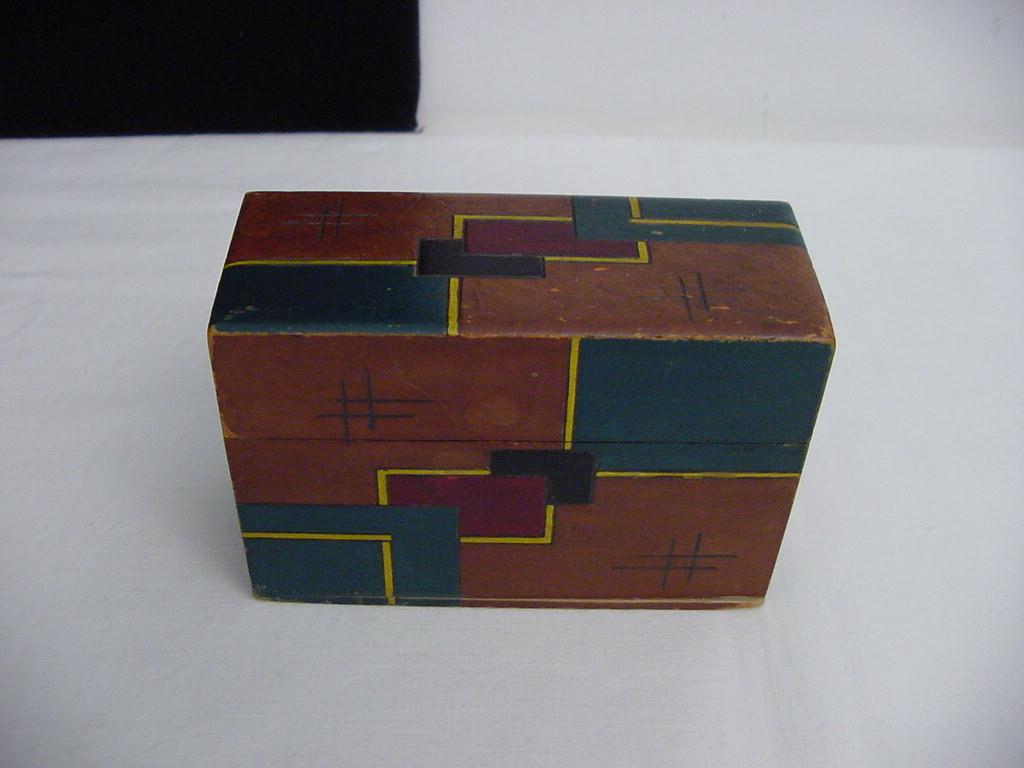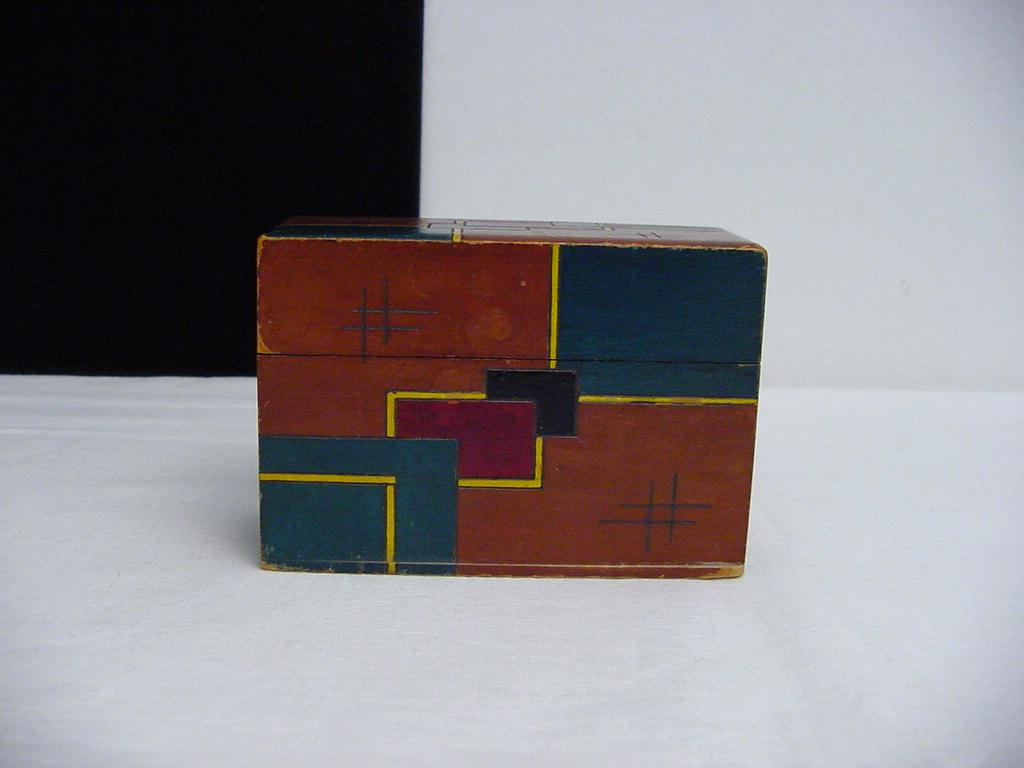 Shipping & handling
We ship all items worldwide
All our items are well packed, bubble wrapped, double boxed when necessary.
Please check our other items!