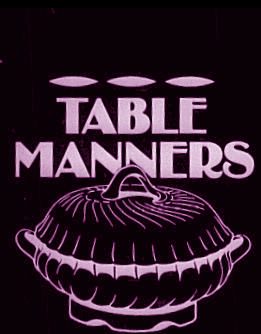 22021909 €45
Een art deco taartschep, troffel model met fraai vormgegeven butterscotch kleurige bakeliet handgreep, met zwart en doorschijnend vroeg kunststof elementen, het blad gegraveerd en aan de schterdzijde gemerkt Ges Gesch en op het witte kunststof stukje D.R.G.M., Duitse herkomst dus, verpakt in Nederlands doosje van Elwezetta. In goede staat, lichte gebruikssporen op het blad, lengte 19 cm.. 7.5"
An art deco cake server, trowel shape with early plastic elegant handle in butterscotch, translucent and black. The blad has some signs of use, is engraved and marked Ges Gesch at the back side, a piece of celluloid is marked DRGM. The Germany made item is packed in a box of the Dutch firm Elwezetta. Length about 19 m., 7.5".
Please scroll down to see all the pictures and shipping information.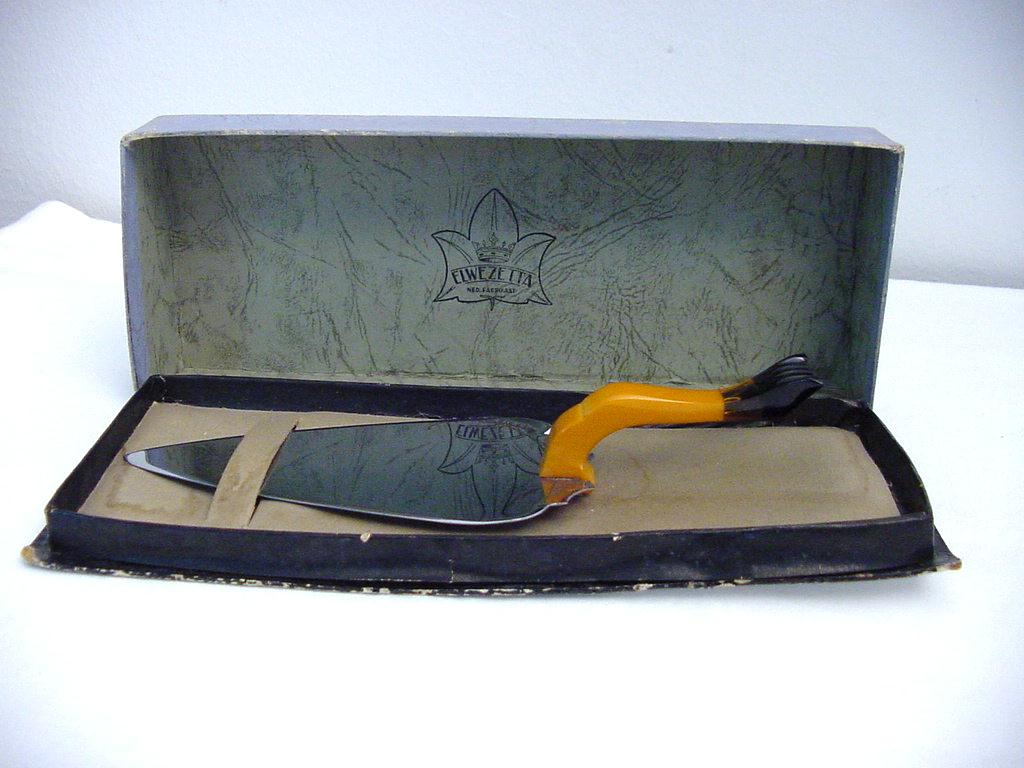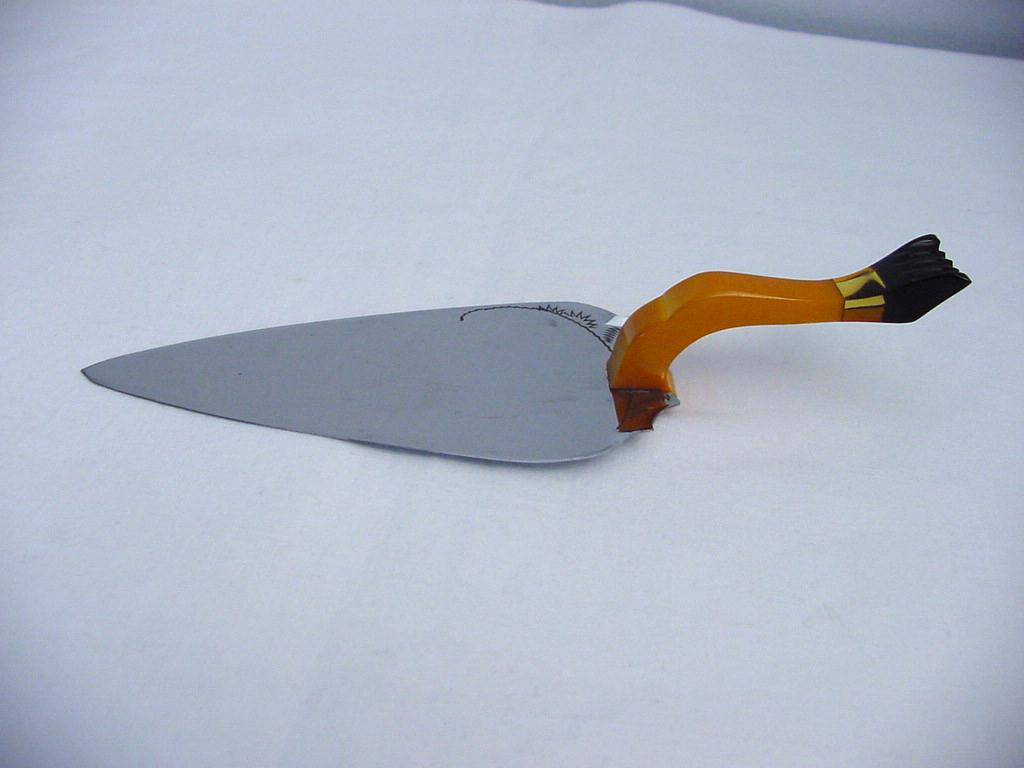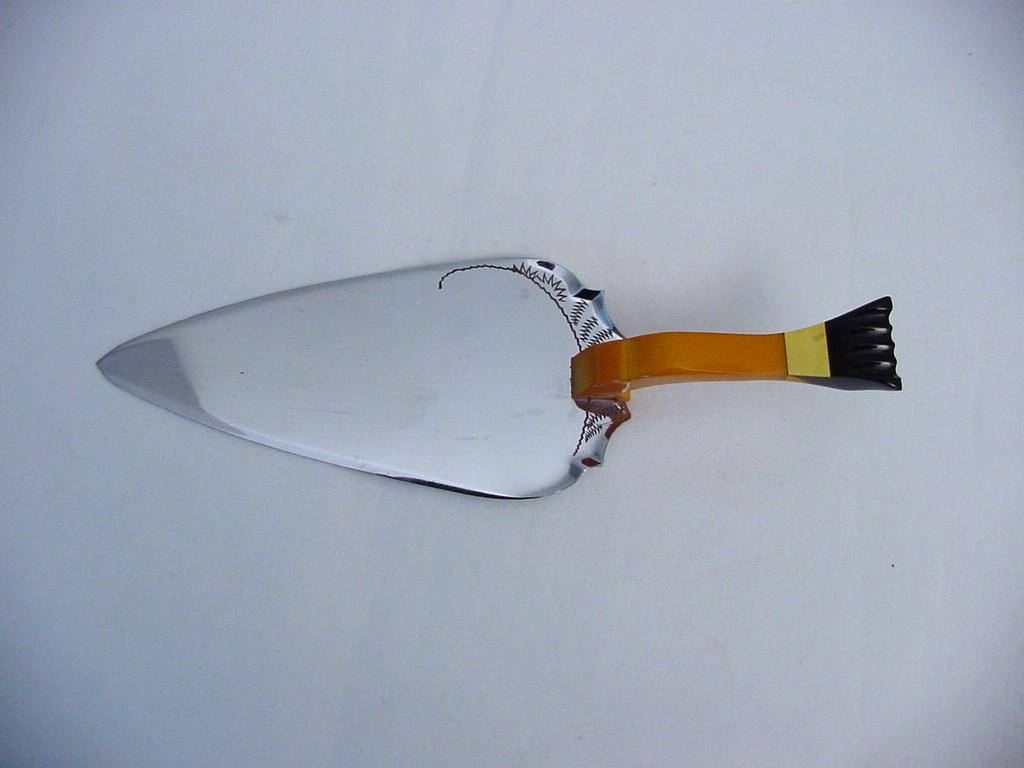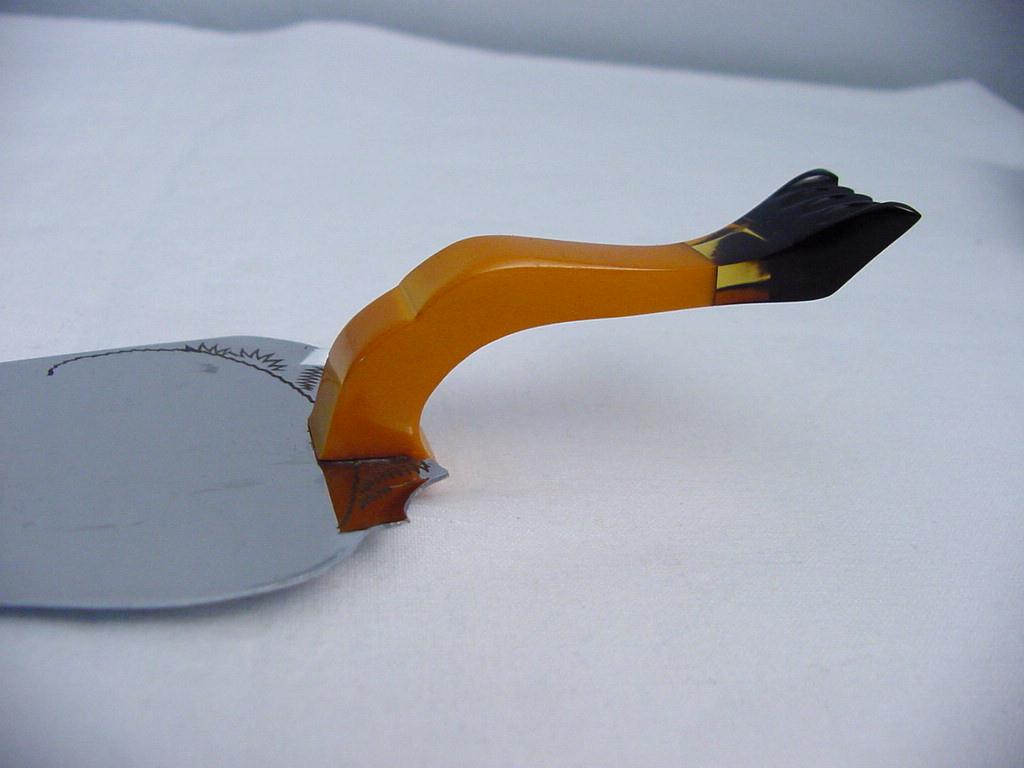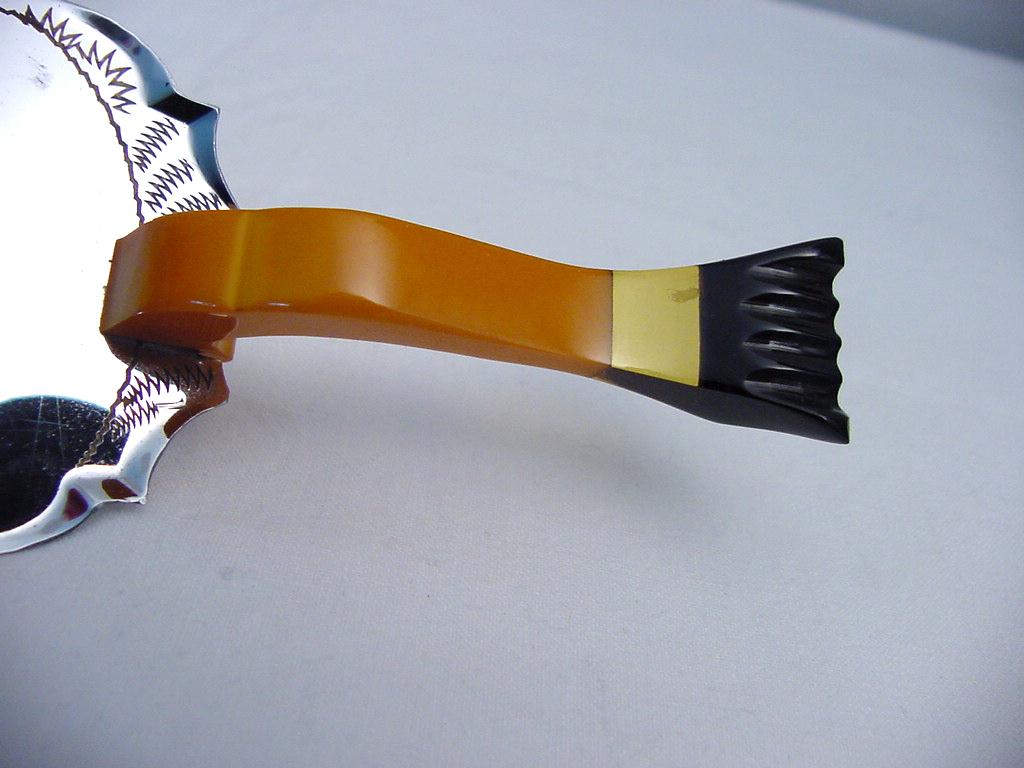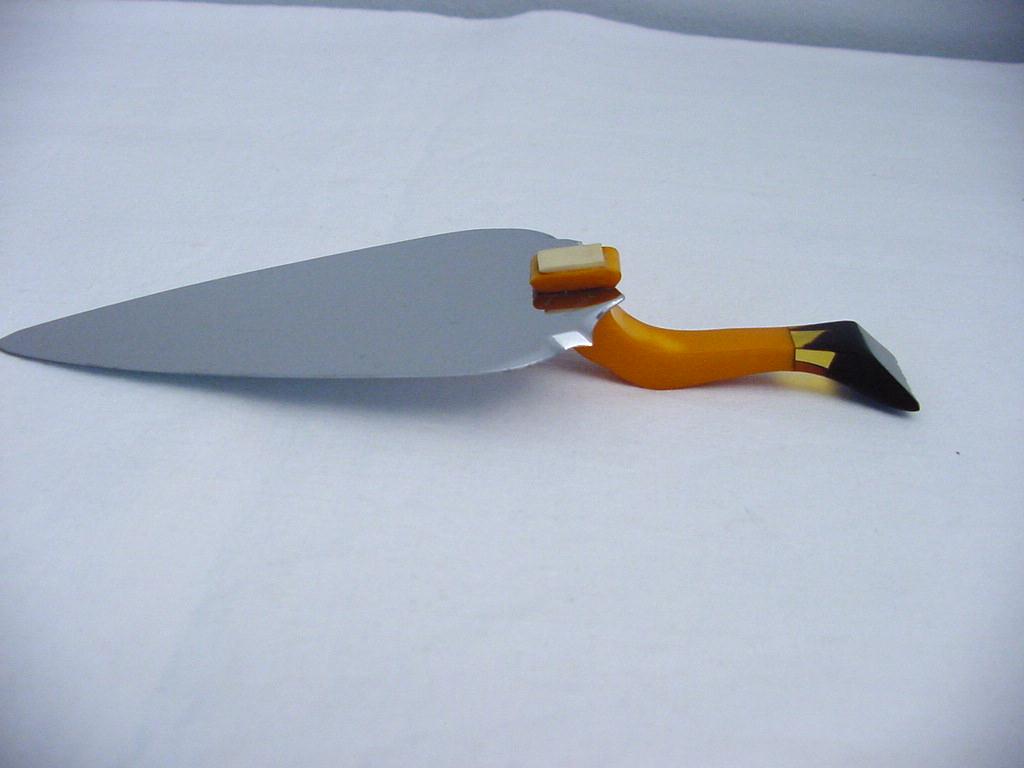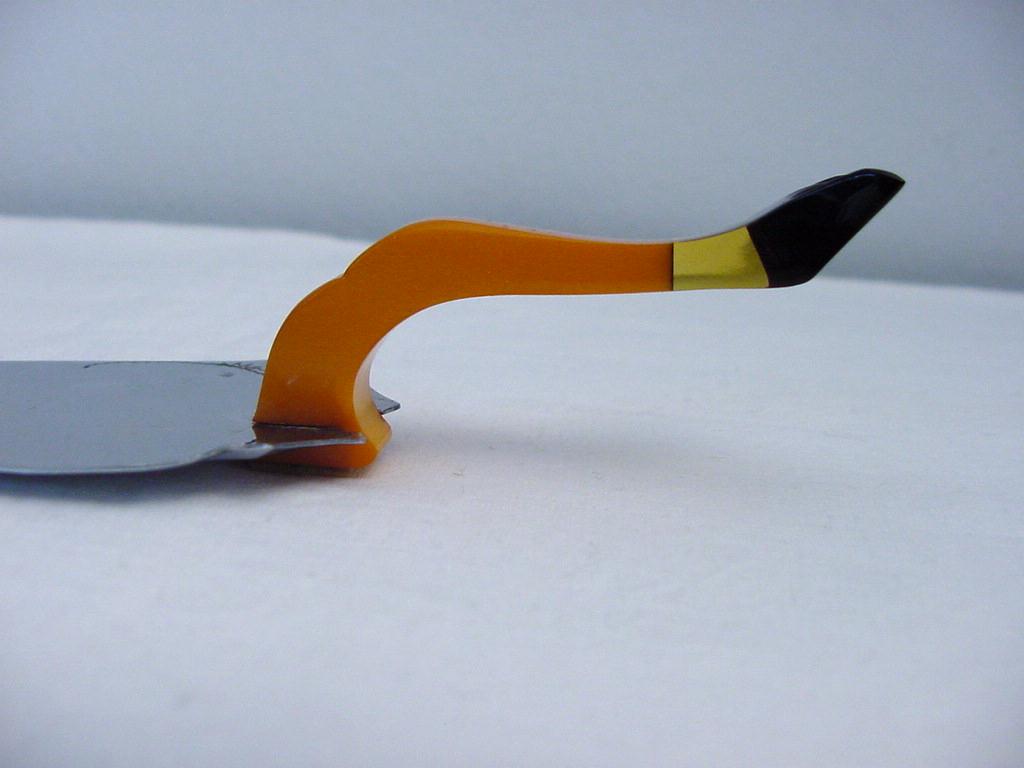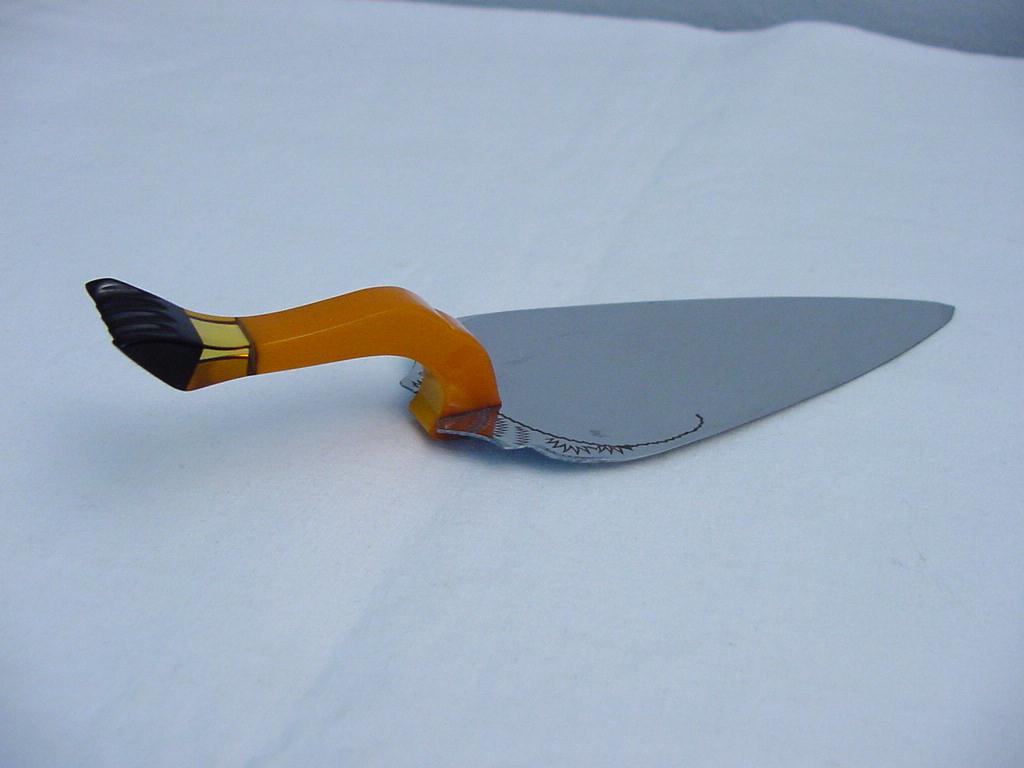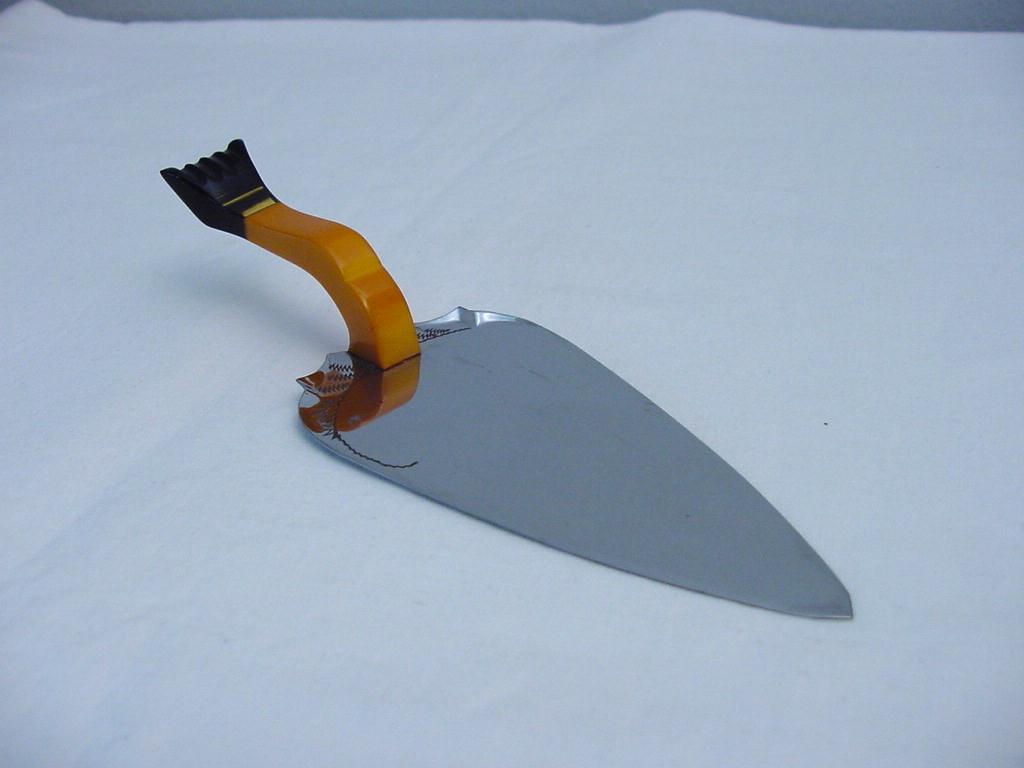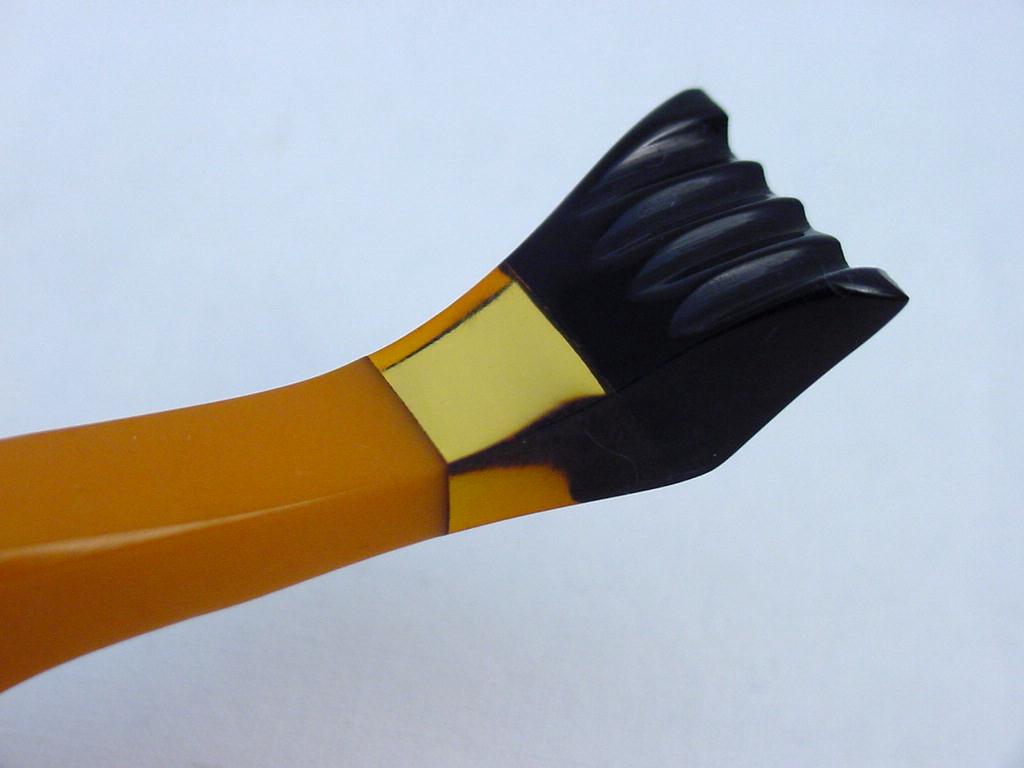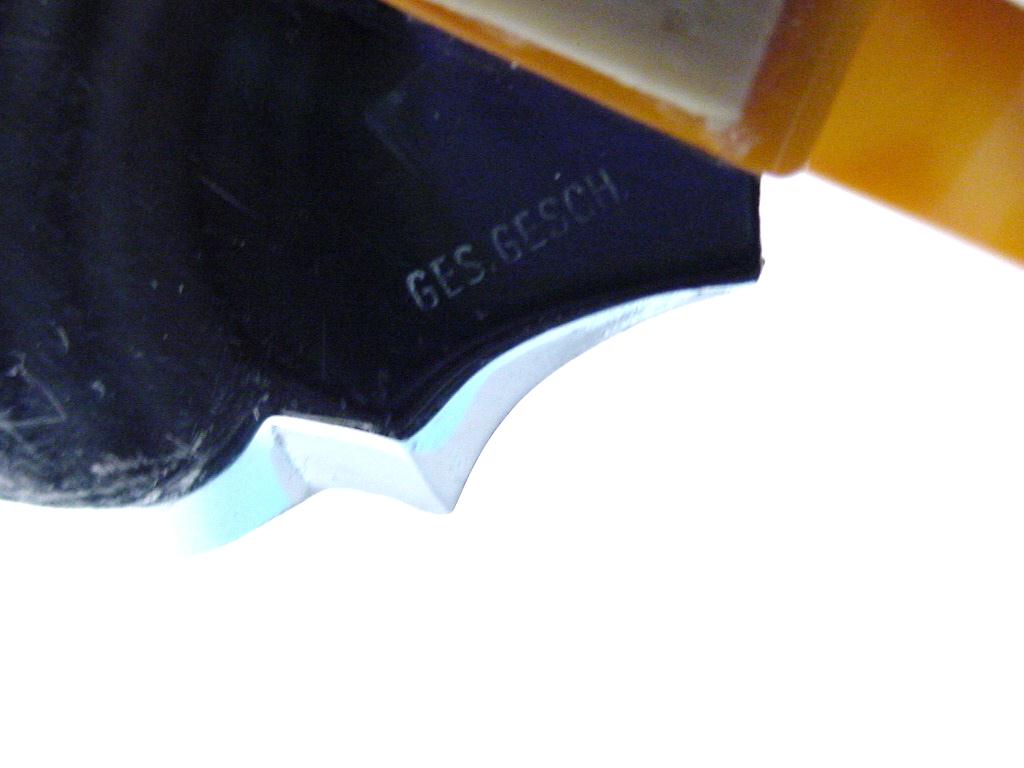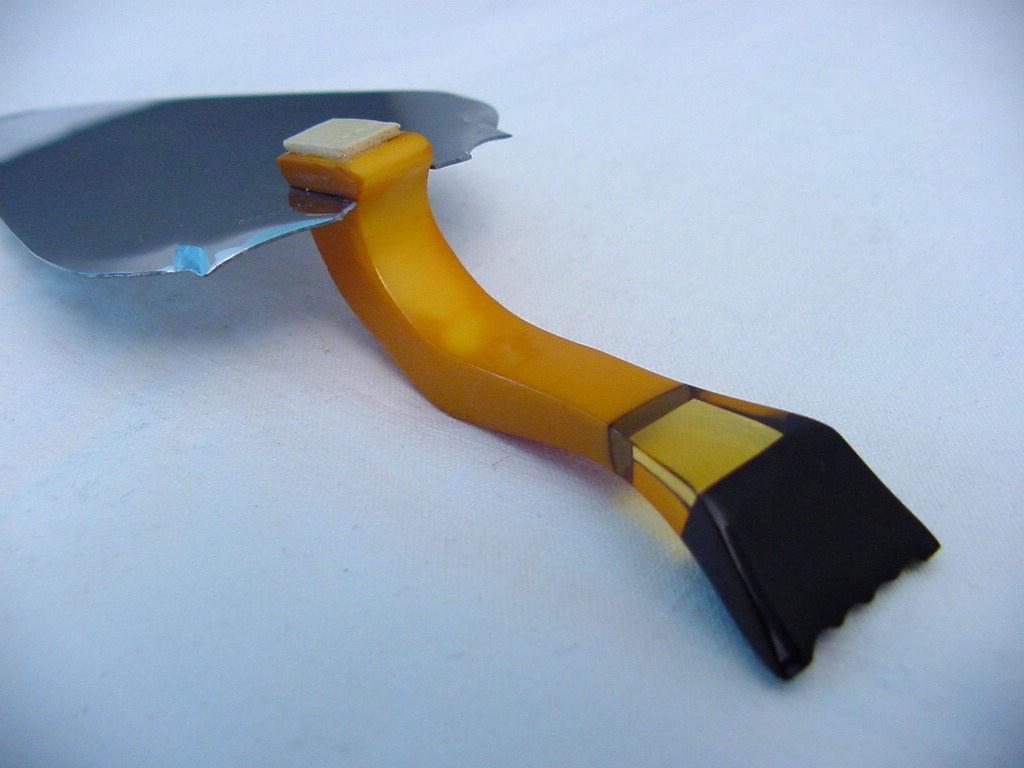 Shipping & handling
We ship all items worldwide
All our items are well packed, bubble wrapped, double boxed when necessary.
Please check our other items!